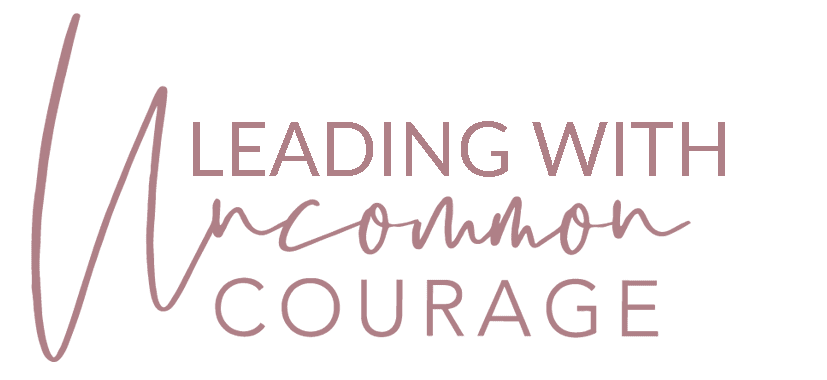 Leading with Uncommon Courage is Brought to You by Best-Selling Visionary Author: Tiffany D. Bell and the Publisher of Purpose: Jesus, Coffee, and Prayer.
Journey with Extraordinary Leaders from around the GLOBE
From Alaska to South Africa to Mississippi & Beyond:
Meet 30 Dynamic Women of Faith who have OVERCOME in every sense of the word.
–
It's Time to Rise Up
In Faith
In Love &
In Courage
We All Could Use A Little Extra Courage in this Season
The Courage to REMOVE All that Hinders
The Courage to STEP out on Faith &
The Courage to Move BOLDLY in our Calling
Join these BOLD Leaders & Women of Faith as they transparently share the Courage REQUIRED to TRANSFORM a Nation!
International Best Selling Author
Connie is known for her independence, outspokenness, and her commitment to honest, efficient, and effective government that is rational, compassionate, and sustainable.

Connie Rockco
I'm Dr. Shelia Rivers, DSW, LCSW, MPH trauma expert for women. I have been a mental health professional for 13 years.
Dr. Sheila Rivers
Ashley Hudson is an award winning speaker, blogger, dentist and working mother self-care coach with a passion for seeing women walk in authenticity and purpose!
Dr. Ashley Hudson
The true funnel toward effective leadership, is service. Embodying that preface with the highest of honor; is servant leader, Sonya Smith.
Sonya Smith
Dr. Aimee Clute celebrates forty years of full-time ministry, holding a doctorate in Divinity and a certificate of Chaplaincy.
Dr. Aimee Clute
Shadaria A. Allison is a best-selling author of 11 books. She is a public speaker, community organizer, influencer, and a rising advocate for women; both young and old.
Shadaria Allison
Liz Hoop is a community liaison with Solace Hospice where she spends her days educating communities , doctors and facilities on the benefits of hospice care.
Liz Hoop
Hanna Marmalich is an International Best Selling Author, mental health advocate, writer, and overseer at
Safe Harbor Clinic
;
a thriving Outpatient Mental Health and Addiction Center in Long Beach, Mississippi
.
Hanna Marmalich
Lisa Parsons is an experienced, licensed Mental Health Professional based in Long Beach, MS. Lisa specializes in helping people recover from stress and traumatic events in their lives.
Lisa Parsons
Amanda was born in Gulfport Mississippi and grew up in Houston Texas before moving to San Francisco California in 2001.
Amanda Whichard
Becky Mae Allen Farrell is the founding attorney at the Law Office of Becky Farrell, PLLC and Associates. She has practiced law on the Mississippi Gulf Coast for 19 years.
Becky Farrell
Charlotte McLaurin, a transplant from the beautiful State of Maryland, has resided in Gulfport, MS for the last 20 Years.
Charlotte McLaurin
Suzanne Packard is a Licensed Practical Nurse with over 40 years of experience in combined areas of surgery, ENT, Family Practice, Home Health, Ortho-Neuro, Labor/Delivery, but for the past 13 years has been the Nurse Manager at the Women's Resource Center.
Suzanne Packard
Anne Gillam is an International Best-Selling Author, consultant, and a Commercial Lines Executive Producer at Southgroup Insurance Gulf Coast.
Anne Gillam
Sondra was born in upstate New York into a big Italian family. Her mom and dad moved the family, she and her 3 brothers to Texas in 1971 and she grew up in Cleburne.
Sondra Striker
Latasha Bryant is a licensed Evangelist, community leader, and a federal government employee for over 12 years.
Latasha Bryant
MeLisa's love to encourage others to take control of their own destiny comes from a very deep personal space.
Melisa Dill
In a world that has multi-layered ideals about the vastness of skin representation, Rachel Robinson just wants to make sure it's healthy; a goal she has superceeded with the creation of Sister and Son, LLC.
Rachel Rae
Amongst many, making the world a better place to learn in, Brenda Sawyer is an intricate piece of the educational structure.
Brenda Sawyer
Dr. Stacy L. Henderson, a native of Savannah, Georgia, is a highly decorated retired Naval Officer with over 25 years of military service and experience.
Dr. Stacy L Henderson
Angel Riley always had a tremendous sensory for organizational leadership. When that talent was met with her radiant and empathic nature, she became a natural candidate for a career in life coaching and development.
Angel Riley
After years as a communication specialist and senior manager in telecoms, Lanashane ventured into establishing self-owned businesses. Her flourishing potential has awarded her the title of designer and artist of her jewellery brand.
Lanshane Robert
My Country of Birth, How it taught me to be Passionate about my adoptive country, AMERICA, USA land of the FREE and the Brave.
Gloria R.
I am the proud founder of Your Story Matters Consultant LLC.
Canila Gist
Ashley Johnson is a creative entrepreneur with an amazing vernacular for business, retail, and design.
Ashley Johnson
Cristina Yanes is the assistant director of the Women's Resource Center. Cristina was born and raised in Quito, Ecuador.
Cristina Yanes
Alicia Gallow was born and raised in the Mississippi Gulf Coast area, the place where you go in for a handshake and get a hug.
Alicia Galloway